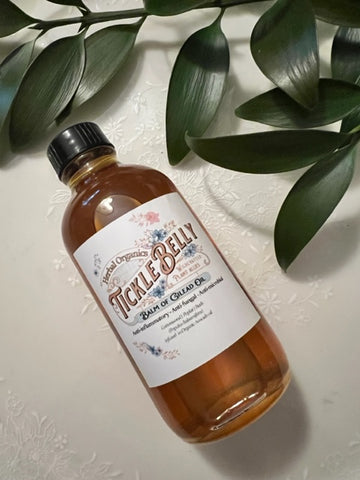 BALM OF GILEAD Avocado oil Infusion Cottonwood Herbal
Balm of Gilead ( Cottonwood Buds) Infused in Organic Avocado oil. This is a beautiful infusion from fresh buds that have been infusing for a while. I infuse for 6 months not weeks as I feel with my years of herbal experience this infusion falls under the "longer the better" category. I'm in no rush - I want quality! The buds that I make this oil with are available once a year.  If you know you know the healing benefits of Cottonwood. 
These buds were extremely resinous and produced a beautiful oil. This has been infused in Avocado oil.
People with aspirin sensitivities or the willow tree may not want to use this oil.
This product is not intended to treat or diagnose anything. I am an herbalist, not a doctor. You should always check with your physician before using any herbal products or supplements. 
4 ounce glass bottle
---
We Also Recommend
---