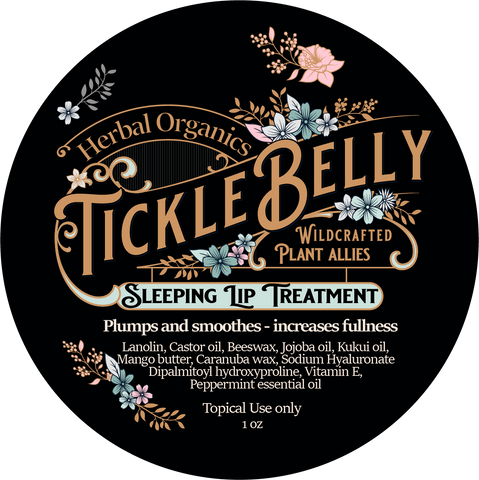 Sleeping LIP PLUMPING Treatment
Back by popular demand! This lip plumping mask works while your sleeping to moisturize, plump and to prevent and reduce fine vertical lines. In addition to the most luxurious butters and oils, this mask contains the magic of HILURLIP which utilized the smallest hyaluronic acid particles to perform this magic. Hilurlip® redefines, plumps and minimizes fine vertical lines of the lips. Small particles of Sodium Hyaluronate are processed to enhance penetration and efficacy, producing a long-term volume boosting effect on the lips and an anti-aging action on the thin tissue. It also acts against the effects of outside pollution.
Contains Lanolin so if you are allergic to wool, please do not use this product. Drink a large glass of water before bed and apply. This works great when your hydrated as it pulls water into your lips. You may use all day as well. Beautiful exotics oils and a touch of peppermint make this a luxury you never thought you would need. This can also be used during the day as a lip balm. You will love the feel of this lip treatment.
.50 oz ( 15ml ) container. 
---
We Also Recommend
---