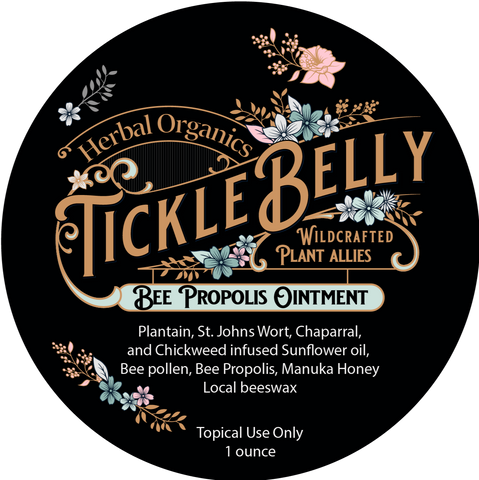 Bee Propolis Ointment Extra strong
The healing powers of Bee propolis are so numerous you start to think it can heal anything! Well it can for the most part. 
Propolis and its extracts have numerous applications in treating various diseases due to its

 

antiseptic, anti-inflammatory, antioxidant, antibacterial, antimycotic, antifungal, antiulcer, anticancer, and immunomodulatory properties.
Propolis
 is a compound produced by 
bees
 thought to fight infections, heal wounds, and more.  On the skin it will heal any skin related irritation in record time.  Burns, Cold sores, Psoriasis, Eczema, rashes etc. 
Ingredients:  Sunflower oil. Bee Propolis, Bee Pollen, Manuka honey and local beeswax
---
We Also Recommend
---