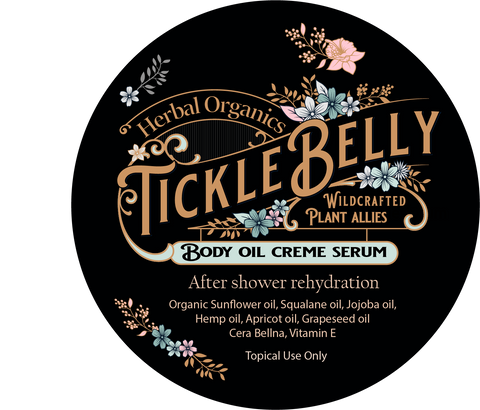 Body Oil Creme Serum
This is a very unique serum for your entire body when you get out of the shower or bath. 
This serum contains the best oils for your skin  If you have extremely dry or aging skin this can be very helpful.
I used Organic oils of Sunflower, Jojoba, Squalane, Apricot, Hemp and Grapeseed combined with Cera Bellina and you have a luxurious body oil that applies like a cream.  And the best part is this is non greasy! Take the time to rub it in really well.
Water is dry skin's best friend. Either by drinking it or applying creams that are made with water. I wanted a product without water so I didnt need a preservative.  Only products that contain water need a preservative.  The water needed is what is on your body after a shower or bathe.  Dry off leaving your skin damp and apply the serum. It will dissolve into your skin quickly. 
You can also use before you dry off or even in the shower. Daily use recommended. 
I promise you will love this! 
8 ounces with a pump bottle. 
This product is not meant to treat or diagnose anything. I am an herbalist, not a doctor. Please research these ingredients to see what they can do. 
---