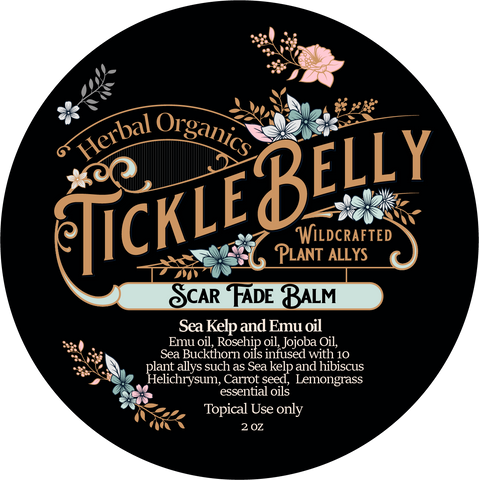 Natural Organic SCAR FADE BALM
This handcrafted SCAR FADE balm is chock full of natural and organic ingredients have been known to help heal and fade your scars over time with regular use.
They will only fade and soften, not disappear. This is only if you continue with daily use until the desired outcome. 
Massage daily into the healed scar. Ideally twice a day would be better. Continue to massage the scar from all sides. This will help on older scars too but the massage has to be deeper.
Ingredients:  Plant allies infused Organic sunflower oil, jojoba oil, emu oil, avocado oil, rosehip oil, sea kelp, locally harvested beeswax, vitamins E & A, Lavender 40-42, Chamomille , Helichrysum, Carrot seed Essential oils.
Comes in a 2 oz glass jar
---
We Also Recommend
---