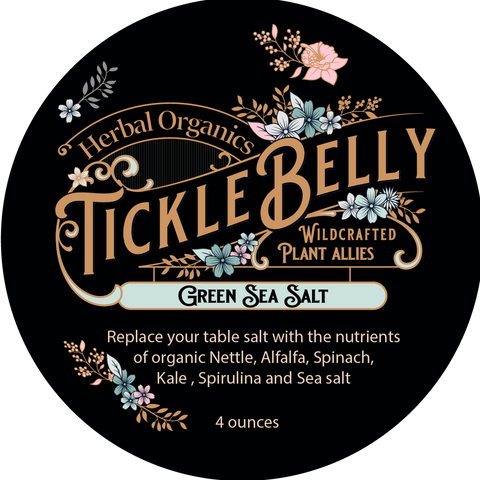 Nutrient Dense Green Salt
Replace your regular table salt with a Chlorophyll-rich green salt or just add to your recipes!
Contains: Organic Nettle leaf, Spirulina, Sea salt, Alfalfa leaf, Spinach, Kale
ENERGIZING, DETOXIFYING, & ALKALIZING: A superfood blend of 5 grasses, herbs, nutrient-rich superfoods that fight inflammation, lose weight, gain energy, and optimize your health on a daily basis.
100% Raw & Organically Grown
No GMOs, No Gluten, No Soy!
Alkaline. Anti-inflammatory. Anti-oxidant
A great way to get the little extra to add to your already healthy daily regime. Easy! 
Tastes great! 
Packaged in a 4 ounce by weight black reusable tin. 
---
We Also Recommend
---