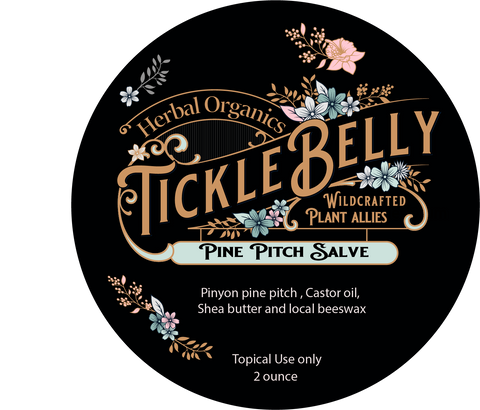 Pine Pitch Salve
One of my favorite salves. Not just to make but to use. It is wonderful on dry chapped skin, dry heels, cuticles, contusions, insect bites and eczema and wounds. 

Pine pitch exudes from a tree's wounded outer layer. Resin is expelled when they suffer damage or injury to the trunk / branches. It is a translucent, sticky viscous liquid, brownish yellow in color ( when extracted from the tree it has a whitish appearance ) and with a distinctive pine scent.
Comes in  2 ounce tin. 
---
We Also Recommend
---