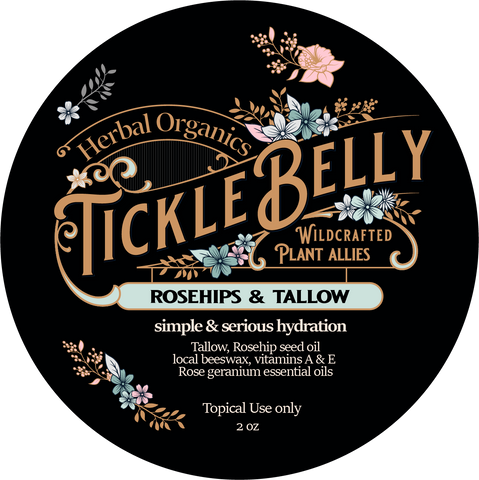 Rosehips and Tallow All Natural Moisturizer - Deep Hydration
Rosehips and Tallow is a whipped natural fat based powerful moisturizer. It mimics the natural sebum in our skin. This is deeply hydrating. Loaded with a wealth of nutrients, essential fatty acids and antioxidants. You may cringe at rubbing cow fat on your face. But I guarantee you won't be able to live without it. I have chosen to add Rosehip seed oil as it is also loaded with awesome skin loving ingredients. It's full of Vitamin A and essential fatty acids that can improve skin flexibility and texture. It can also reduce fine lines and scarring. It penetrates almost immediately and does not leave a greasy feeling. Rounding out the cream is Rose Geranium essential oil. It is anti-aging, anti-inflammatory, Anti-microbial and anti-viral. Besides it's the number 1 essential oil behind Lavender for its effects on relaxation and stress. A great combination for your face. Apply a thin layer before bedtime and enjoy! This is great for sensitive skin!
Comes in a 2.5 or 4.3 ounce glass jar. And the best part is this product does not contain any water, therefore no preservative is used. You do not get any more natural then this.
---
We Also Recommend
---