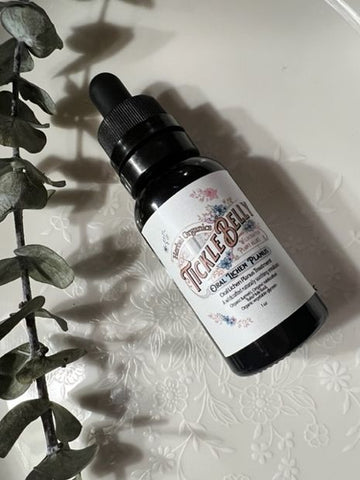 Oral Lichen Planus Natural Solution
Oral lichen planus is an ongoing (chronic) inflammatory condition that affects mucous membranes inside your mouth. Oral lichen planus may appear as white, lacy patches; red, swollen tissues; or open sores. These lesions may cause burning, pain or other discomfort.
This solution is a 100% Natural solution. 
Using the dropper, apply a small amount to the lesions for about 5 minutes and spit out. 
Do not drink anything for 30 minutes.
Apply 3 times a day tapering down when you see the desired results. 
Ingredients: Wildcraftered Holy Basil/Tulsi, Organic Tumeric extract in Organic grade vegetable glycerin. 
1 ounce or 2 ounce glass dropper bottle
---
We Also Recommend
---